Heritage Kids
Partnering with families to raise a generation

that

follows JESUS.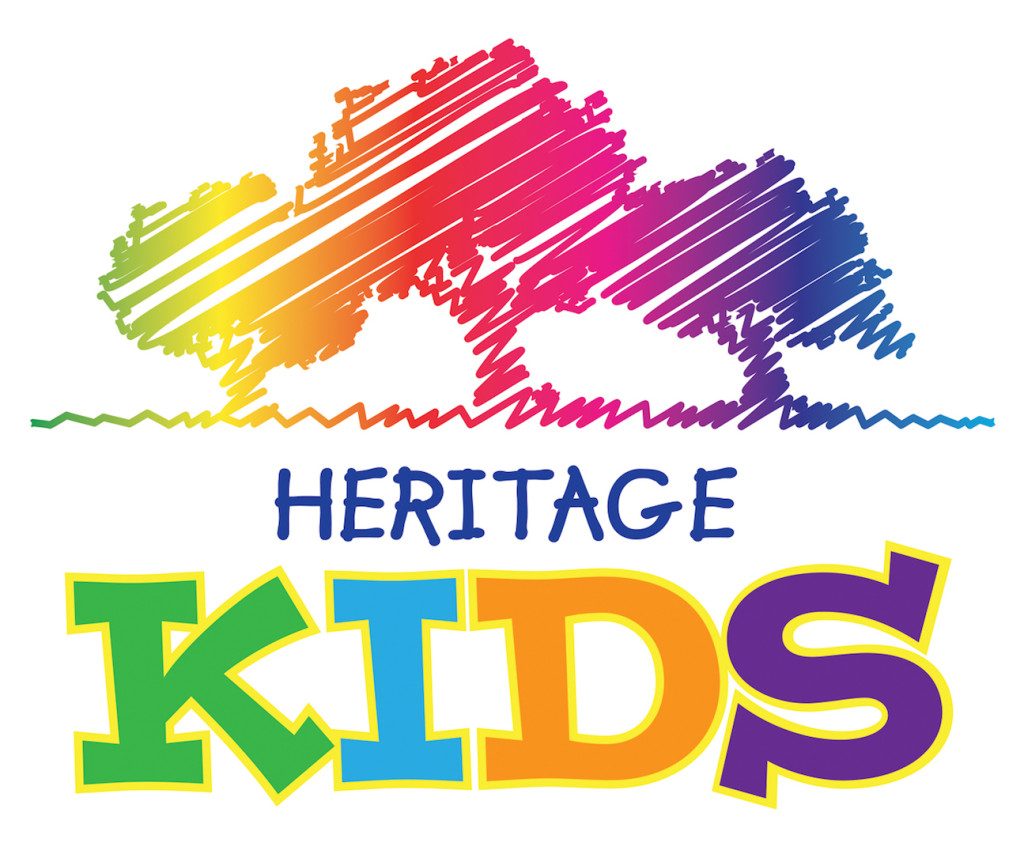 First Time to Heritage Kids
Plan to arrive 10-15 minutes before the service starts. Upon arrival you will visit the First Time Families desk where we will greet you and walk you through the check-in process to get your child in the class that corresponds to their age.

Children will receive a nametag and parents will receive a guardian receipt. To ensure that the child is being released to the correct guardian, guardians will display their guardian receipt to the leaders in their child's class to pick up their child.
Service Times for Kids
Heritage Kids has two service times each week that meet at the same time as adult worship services. We meet on Sunday mornings at 8:30 and 10:30 for approximately 90 minutes.
Safety
The safety of your child is of utmost importance! From matching parent and child security nametags to required background checks for every volunteer, we take the safety of your child very seriously.

What Will My Kids Be Learning?
Heritage Kids uses The Gospel Project. This curriculum takes kids and preschoolers on a three year journey from Genesis to Revelation looking at how the entire story of the Bible points to Jesus. For more information on The Gospel Project, click here.
Classes Provided
3rd – 5th Grade (Students in 3rd-5th grade will attend worship and then be dismissed to their class before the teaching time.)
3rd – 5th Grade
(Students in 3rd-5th grade will attend worship and then be dismissed to their class before the teaching time.)
What Type of Snack Will My Child Receive?
Your child will be offered animal crackers, Goldfish crackers, graham crackers, and gluten-free Chex (if requested). Along with the snacks, your child will receive water to drink. If your child has any severe allergies, please notify the leaders of their class.
Faith Training At Home
Heritage Christian Fellowship deeply desires to partner with your family to raise a generation of children that follows Jesus.
To encourage faith training at home, Heritage provides clear resources for you to have Faith Talks with your children and to equip you to be faith trainers in your home. Below, are the ways we do this:
Sunday Mornings
Faith Talks
As you pick up your child from their class, you will be handed a Faith Talk resource that is a recap of the Bible lesson that your child learned that day.
Unreached People Group/Prayer Focus
The other side of this "Faith Talk" resource will highlight an Unreached People Group or local prayer focus for your child and family to pray for.
Family Resource
Each month, parents will be made aware of a resource that equips you to be faith trainers in your home or that equips your marriage in any number of ways.
Heritage equips parents to celebrate six Milestones in the life of your child. You will receive a Heritage Milestones booklet when you first visit Heritage. Click here for more information on the Heritage Milestones.
Serve With Heritage Kids
We have multiple opportunities for teenagers and adults to serve the kids and families at Heritage. Below are the ways to get involved.
Classroom Teacher or Helper
Spend time loving on kids and pointing them to Jesus!

Family Check-In
Help new families get checked in and provide support for check-in computers.

Set-Up/Tear-Down
Heritage sets up and tears down the kids classrooms twice a week and we need folks to help with this vital, behind-the-scenes ministry.

Heritage Kids Music Team
Do you have the gift of playing music or singing? We need people to lead the kids in fun worship.

Special Needs Buddies
A buddy helps a child with special needs to participate in classroom activities with other children in their age group.

Weekday Supply Team
Aids the Heritage staff by inventorying and purchasing supplies, washing linens, and setting up craft projects for classrooms.
For additional information, contact Pastor Brent Cisson at brent@heritagefellowship.net