Vernon Blair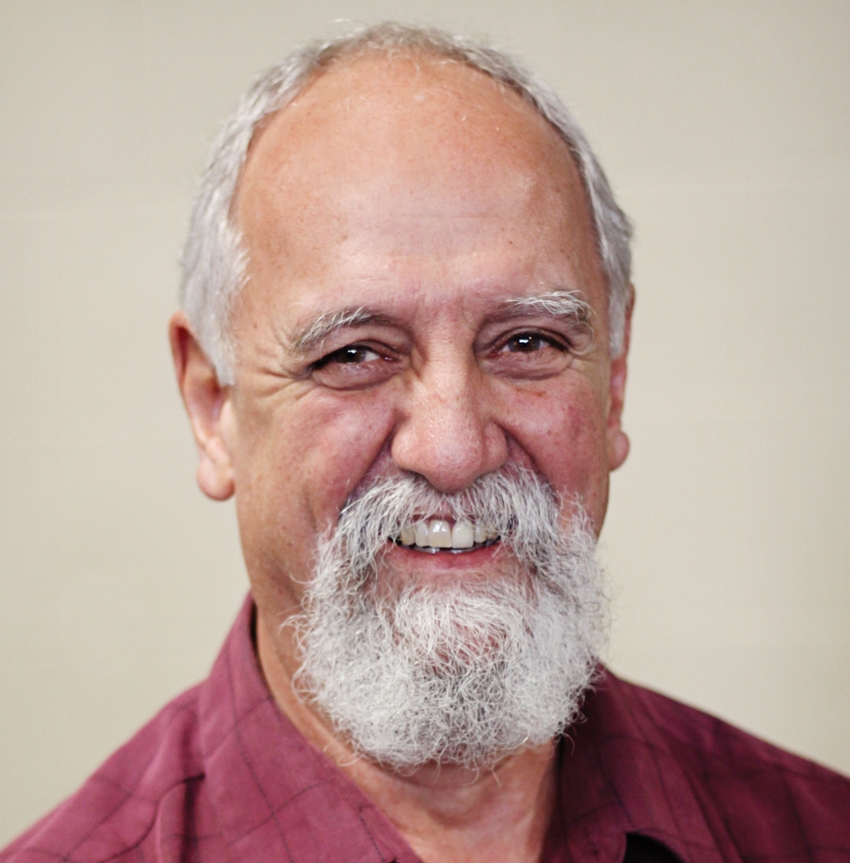 Vernon Blair has served in various forms of church leadership for many years now. Most recently, Vern has impacted the Rogue Valley and the Kingdom of God through our children ministry. Vern has been a teacher and leader with our children, specifically in the 1st -5th grade age group, for several years now. Vern's classes are known for being organized, energetic, and Christ-centered!
Don't be surprised if you walk into one of Vern's classes to find him dressed as a Bible Character or putting on a puppet show. In 2007, Vern took those giftings with him to Jinja, Uganda, and led several Vacation Bible School productions for hundreds of children there. Vern is the manager of DSU Peterbilt in Phoenix, Oregon. He and his wife, Leah have two grown children. Simon owns a small business in the Rogue Valley, and Bronwyn, their daughter, is married to Pastor Jeff. They have five grandchildren. Leah is active in ministering to retirement homes.
John Adams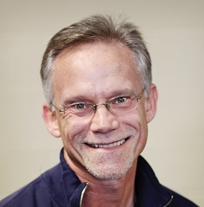 John Adams fills the role of financial oversight for Heritage. After spending twenty years living in the East, John moved back to Southern Oregon, where he grew up. John is currently a National Business Development Manager for Compass Marketing, Inc. He has used both his educational and entrepreneurial skills to build his customers business to their maximum growth potential. John has an integral heart, and sees the whole of his life as a "stewardship" privilege. The relationships he has fostered throughout his career have prospered spiritually as well as financially.
John counsel others on various business and ministry opportunities. He has been married to his lovely wife Laura for almost thirty years, and they have two daughters, one son and two beautiful grandchildren. John, a former drummer, owns a Christian Concert company that flourished during their years in Midwest.
Jeremy Nehf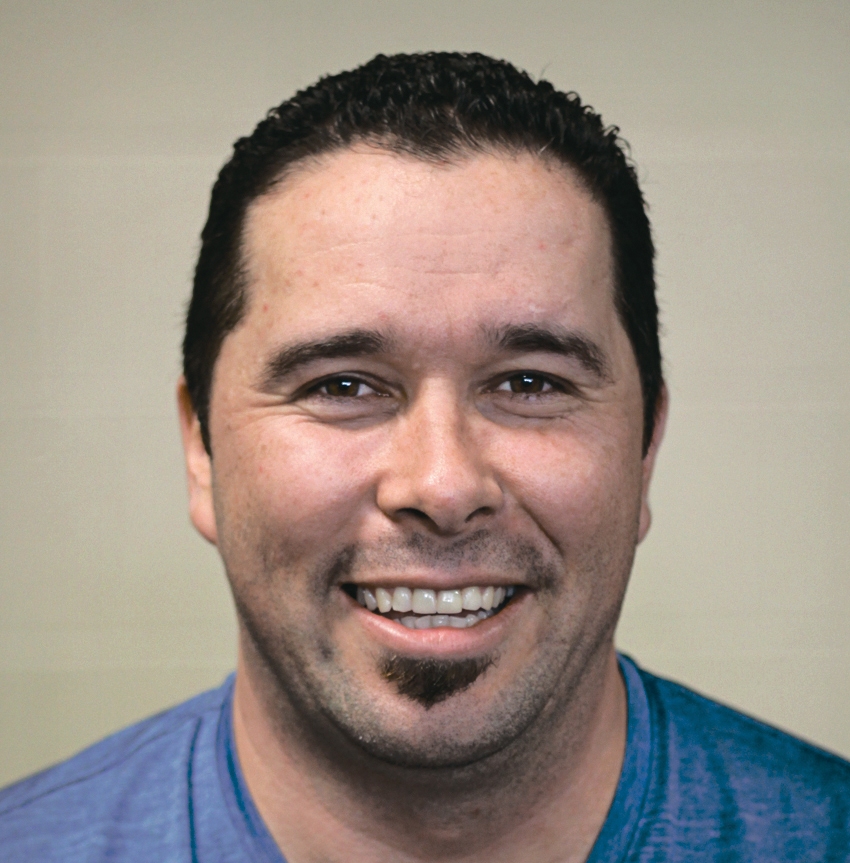 Jeremy Nehf serves on Heritage's Board of Directors and on our staff as Assistant Pastor. Jeremy was born in California but raised in Southern Oregon. Jeremy came to know Jesus as King and Savior in November of 1996. He met his wife Kristal at an orphanage in Carmen Serdan, Mexico while she was on staff and he was attending a School of Ministry through Applegate Christian Fellowship.
In 2000, Jeremy and Kristal were married and started a small church in Cave Junction, Oregon and continued to minister there for twelve years. During their time there, Jeremy and Kristal had three children, Acacia, Elijah, and Eva. In November of 2011, Jeremy came on staff at Heritage to oversee the High School and Jr High ministry.
In addition to youth ministry Jeremy is responsible for general pastoral needs, discipleship, and counseling. You may see Jeremy around the community enjoying time with his family or run into him at some high mountain lake, hoping to catch some fish for dinner.
Either way, don't hesitate to say "Hi" or introduce yourself! You can learn more about Pastor Jeremy and his family on our staff page, or find teachings given by Pastor Jeremy in our teachings resource center.
Jeff Hensley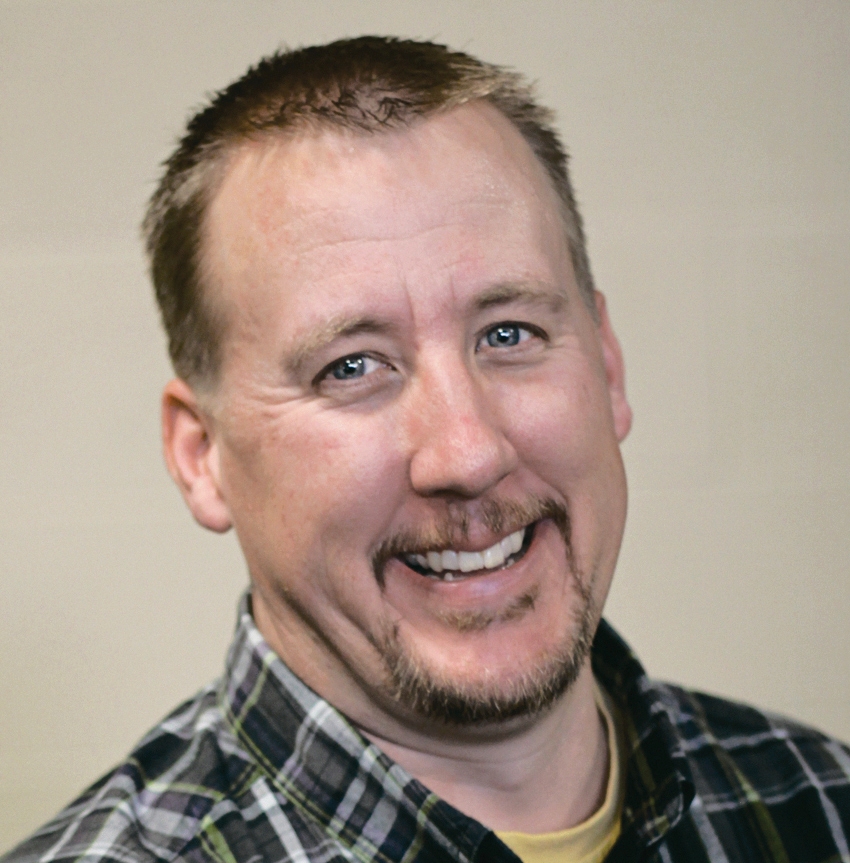 Jeff Hensley serves as Lead Pastor at Heritage. Not an Oregonian by birth, though there's no doubt he is one now at heart! Jeff was born and raised in Asheville, North Carolina and lived there until attending North Carolina State University in Raleigh, North Carolina where he studied Engineering and Philosophy. He married Bronwyn, and they moved to Southern Oregon in 1997 to be closer to Bronwyn's family in Jacksonville. In 2003, they moved to Carmen Serdan, Mexico, to lead the School of Discipleship of Applegate Christian Fellowship, to oversee the care of the orphans at the Mission and pour into the staff there.
In 2008, through the support of the body and leadership at Mountain, the Lord led Jeff to launch Heritage Christian Fellowship. Jeff and Bronwyn have two beautiful daughters, Hannah and Alli. In addition to spending time with his family, Jeff is passionate about studying God's Word, UNC Tar Heel Basketball, and fly fishing the trout/steelhead filled waters of the Northwest. Pastor Jeff is also currently enrolled in the Masters of Theology and Biblical Studies program at Western Seminary in Portland, Oregon. Learn more about Pastor Jeff and his family on our staff page, or find teachings given by Pastor Jeff in our teachings resource center.
Aaron Beamish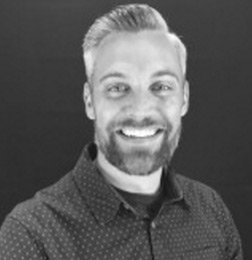 Aaron was born and raised in Northern California and moved to southern Oregon in 1996. Aaron pursued a degree in Business Administration from Western Baptist College (Corban University) and a Masters of Health Policy and Administration from Washington State University. He has extensive management experience in the healthcare industry and previously held the position of Director of Support Services at Asante Ashland Community Hospital.
Aaron met his wife, Katie, in 8th grade and were high school sweethearts until they were married seven-and-a-half years later, before their senior year in college. They now have three beautiful children – Jacob, Callie, and Penelope. Aaron and Katie spent seven years in Coeur d'Alene, Idaho where they were actively involved in their church – serving in worship and on the board of elders. They moved back to southern Oregon in 2011 and have been a part of the Heritage family ever since.
Aaron has served in various capacities in ministry over the years and currently helps in the kids ministry, is actively involved in a huddle group, and leads worship occasionally on Wednesday nights. In 2015, Aaron joined the Heritage staff as Executive Pastor. He and Katie are excited about this new opportunity to serve the Lord, and the people of Heritage.